Chizu-Cho
A truly beautiful rural town in Tottori, Japan
Nodoka (和佳〜のどか) Café


Information about Nodoka Café
A lovely, peaceful café in an old, historic farmhouse in the beautiful, near-abandoned village of Itaibara. The farmhouse was built over 100 years ago. It is next to the bank of a small river, surrounded by cedar-covered mountains and abundant wildlife. It's in an idyllic setting.
The food in the café is made using the freshest Chizu-cho ingredients, purchased from farmers in the town. In addition, the white rice used in the Kakinoha sushi and other dishes is cooked in Itaibara's clear spring water. Everything is handmade by Nodoka-san, using traditional methods.
From late May to mid-October, you can enjoy persimmon-leaf sushi, a local specialty of Chizu-cho.
Open:
Thursday to Monday from 10 a.m. to 6 p.m.

Closed:
January - mid-March (because of snow)

Photographs
Nodoka Café
Noren (entrance curtain)
Noren and cherry blossoms
Sit around an irori - tradtional Japanese fireplace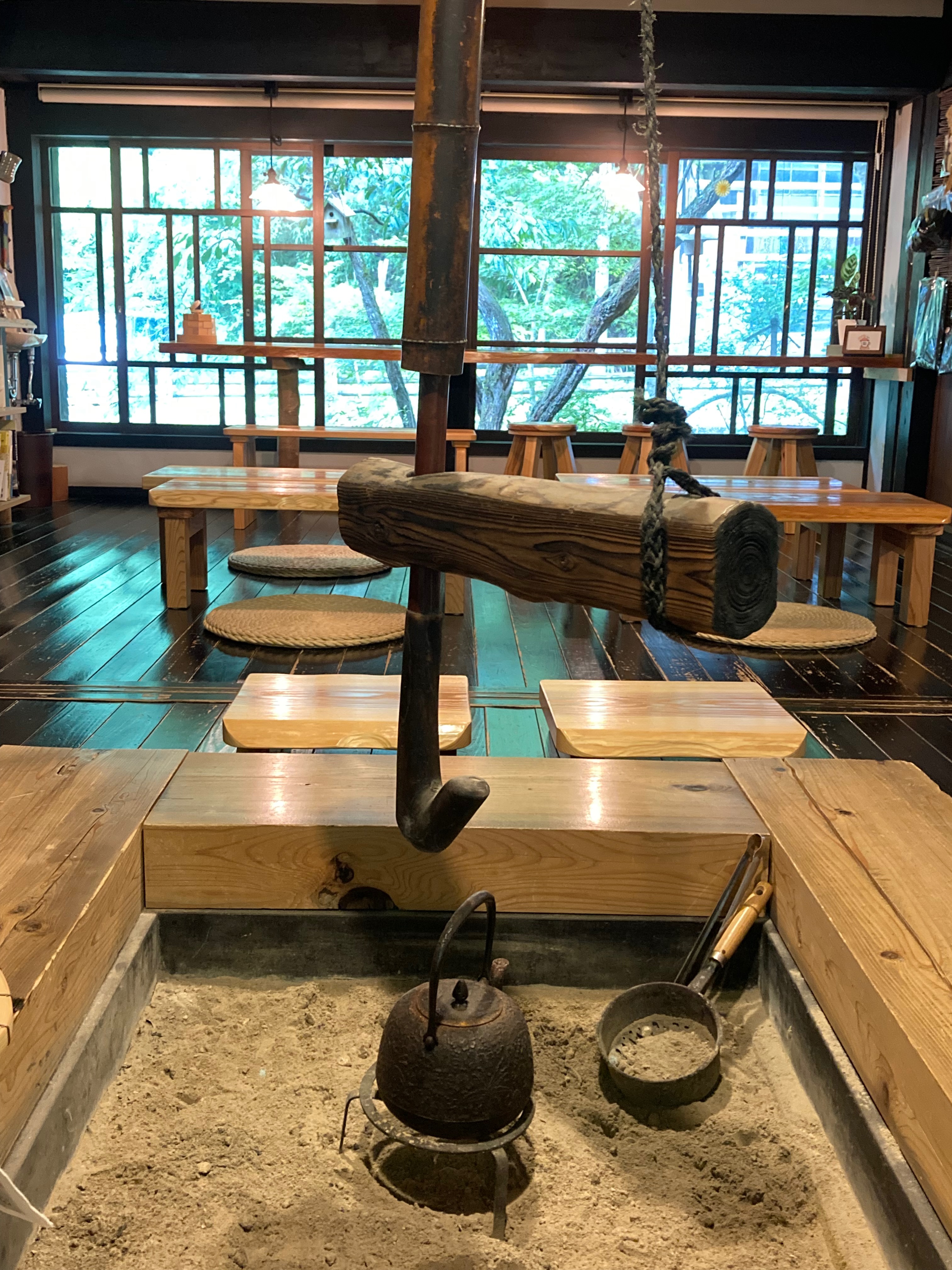 Tatami room
A Nodoka sushi lunch
Trout sushi
Watch the birds feed while you eat
The genkan (entrance)
Nodoka
The "road" to Nodoka

How to get to Nodoka Cafe
Please come and visit to see just
how beautiful Nodoka Cafe is
(and how delicious the food is):
Address:
〒689-1401 鳥取県八頭郡智頭町市瀬1947
1947 Ichinose, Chizu-chō, Yazu-gun, Tottori-ken 689-1401
Telephone: 0858-75-3017
Getting there: 17 minutes by car from Chizu station.
Parking: Free parking as you enter the village.
Website: cafe-nodoka.com
Google Map:

More About Chizu:

Chizu is officially one of Japan's most beautiful villages:
http://utsukushii-mura.jp/chizu/
Photos and text copyright of
Chizu-cho.com 2023